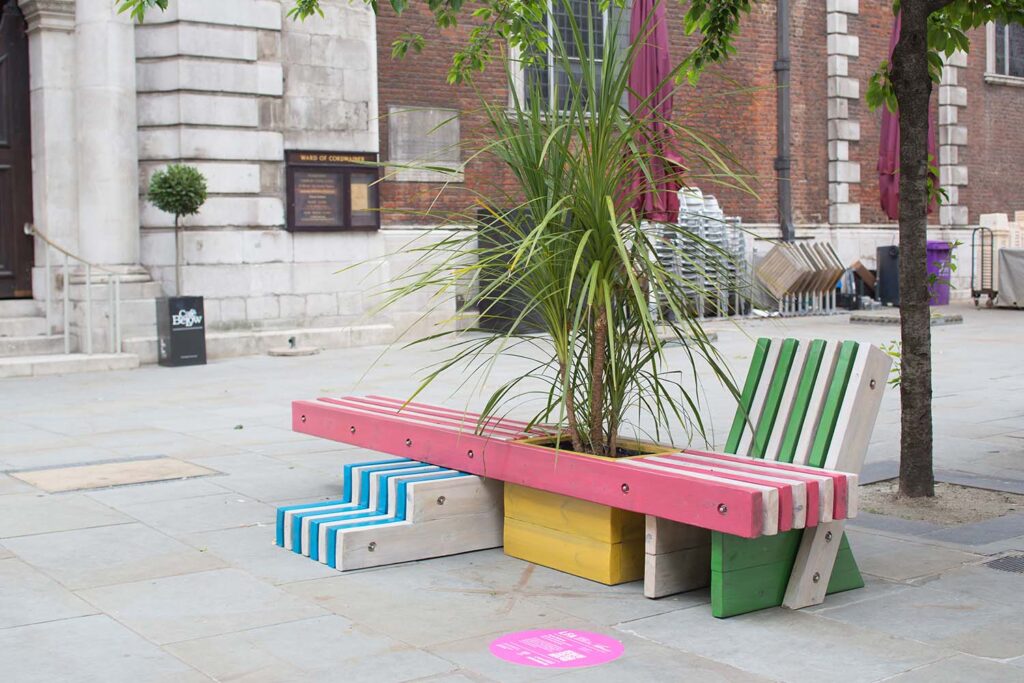 LONDON FESTIVAL OF ARCHITECTURE
QUICK GETAWAY BENCH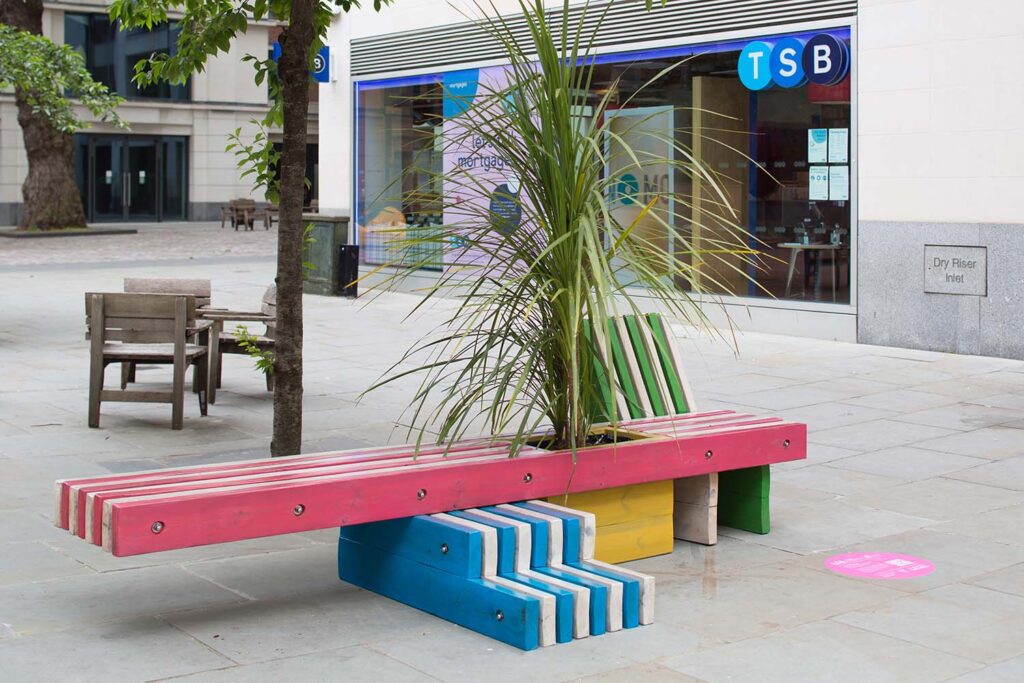 A holiday inspired oasis/bench, under the bow bells, between St Pauls Cathedral and Bank Station. Bringing colour to the heart of the city as part of the London Festival of Architecture.
It was 2021, and we had all been missing one of our most treasured pleasures, the freedom to travel. This project was about bringing some of that colour back into people lives, with a holiday inspired oasis. The colours references beach huts and the design is made up of abstract holiday elements, palm tree, recliner and diving board. Check out our renders for the competition, and you'll see what I mean.
We built the bench in the run up to the start of the festival and installed it with some help from the family. After several months on show in the heart of the city, the bench was relocated to a community café project around the corner from Columbia Road Flower Market. It lives on in this lovely part of the world, if you're ever in town at the market, let us know how its getting on.
The project came about through a collaborative design team, led by Ex Architectures, alongside Flu-or Arquitectura, and with material sponsored by Finsa, and Rubio Monocoat.