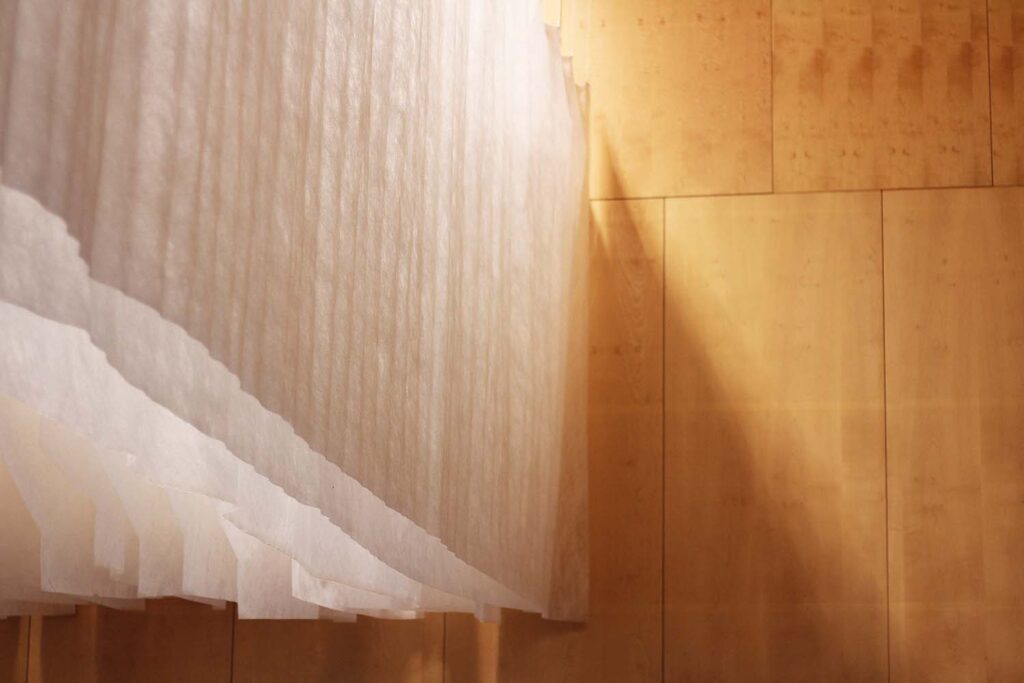 TELAR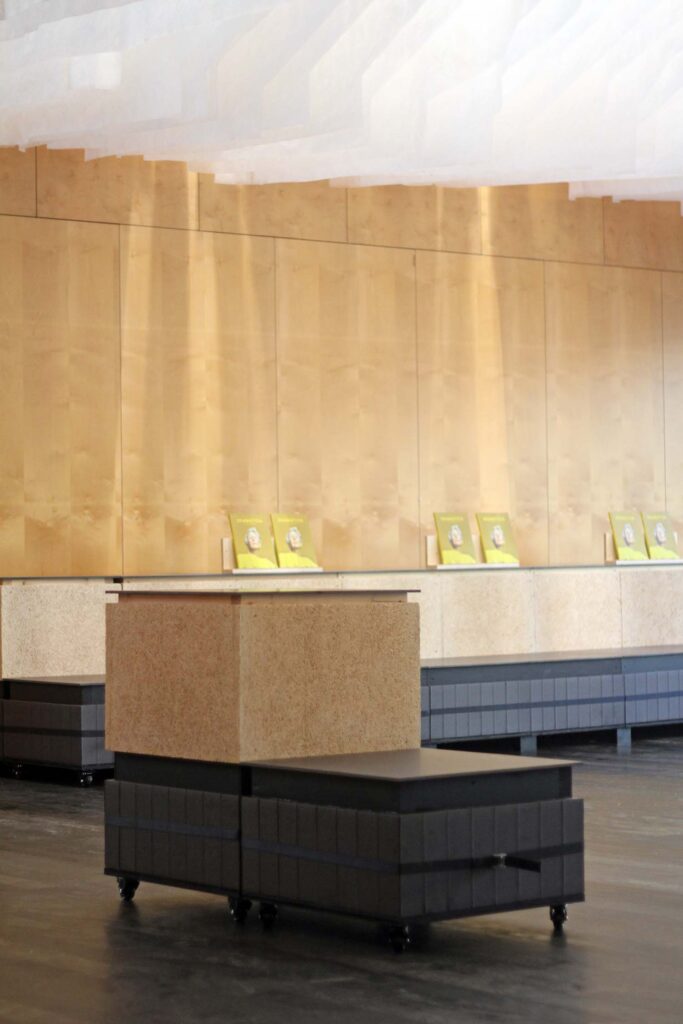 A competition winning ephemeral architecture installation at the Valle Inclan Theatre in the heart of Madrid. Custom modular furniture and a textile form floating over theatre goers' heads.
This was a collaborative project with Flu-or Arquitectura, that highlights design, construction, and ephemeral architecture. One of the key influencing factors with this design competition, was the list of materials that were to be donated for the installation, as set out by the competition hosts. The biggest challenge was deciding which materials to use and how to use them.
Inspired by Flu-or's previous work, using textiles in architectural projects, we decided to use the geotextile membrane on offer, to create a filtered form. This created an active and ephemeral space within a foyer of the theatre. The sheets of geotextile responding to the heat and turbulence of audiences as they moved below.
Meanwhile on ground level, a set of modular furniture components, set on wheels, were available, to create a flexible, multiuse space. The series of tables, chairs and benches were a combination of exterior cladding products.
It was an amazing process to be a part of, from the thoughtful design stage, through to the intense but enriching construction. There is nothing like building together with a tight deadline, between shows, to bring together a design and build team.