This summer I have travelled from London to A Coruña, Spain, to start the international exchange program EYE (Erasmus for Young Entrepreneurs). Over the next 6 months I will be based in an architecture practice in A Coruña working on live projects whilst also studying the Galician forestry industry. I will be recording and presenting the discoveries I make during the process in a series of blog posts. If you are interested in architectural work in Spain, the timber industry in Galicia or sustainability and ecological design and manufacturing processes, there should be interesting articles for you.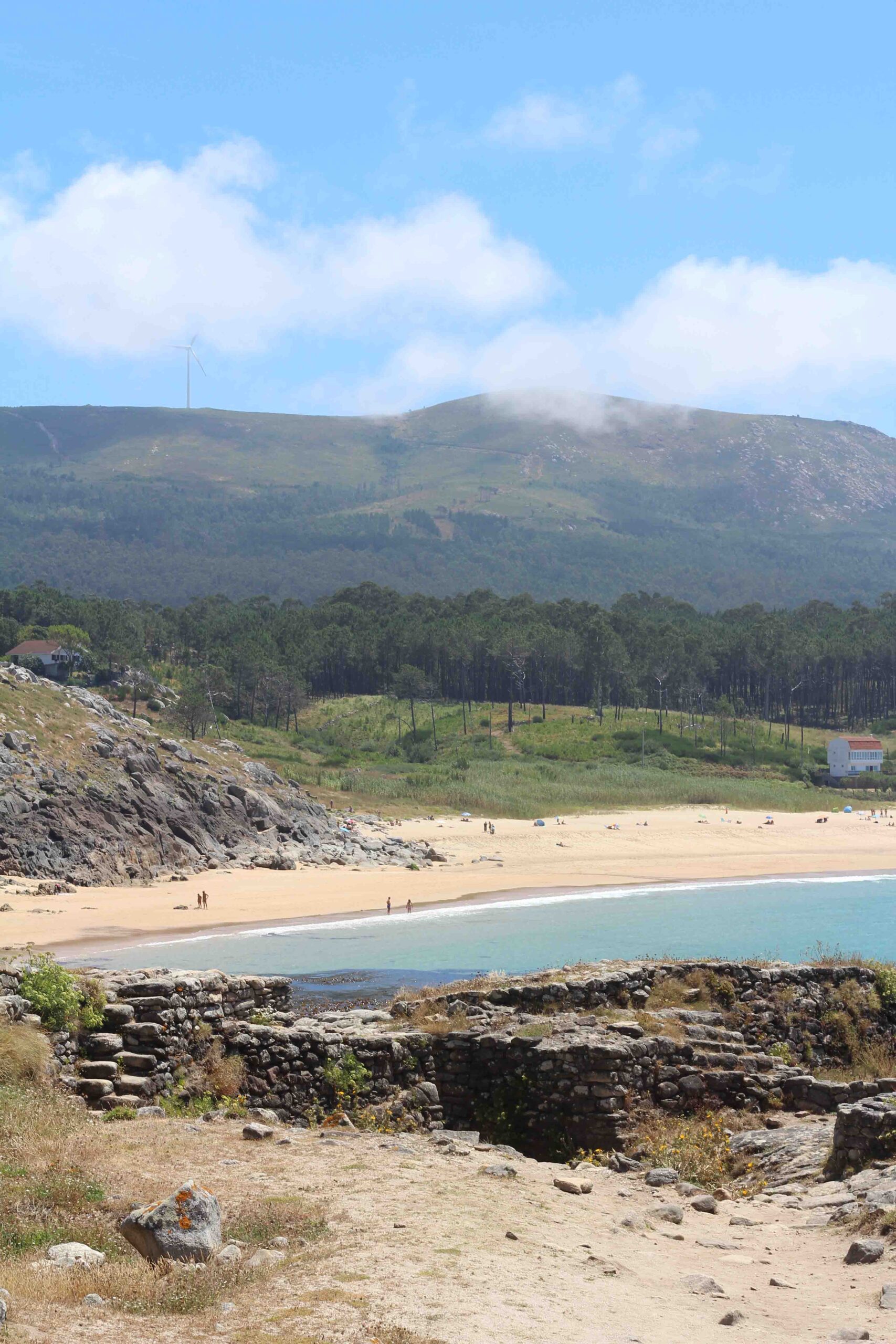 Post No.1
In this introduction I will my describe my recent history, where I'm going, what I'm doing and why, to give an insight into my intentions at the start of this process. I will also be introducing some of the concepts and subjects that I'll be studying.
Alexander de Caires and Ex Architectures
I am a Masters architectural graduate who works with Performance, Architecture and Wood. As such my building material of choice is wood and I combine Art, Architecture and Performance in my work. I have designed and built a range of products and structures that challenge the way we occupy space. I also highlight the importance of the process of creation, often producing videos and additional material which accompanies the objects I produce.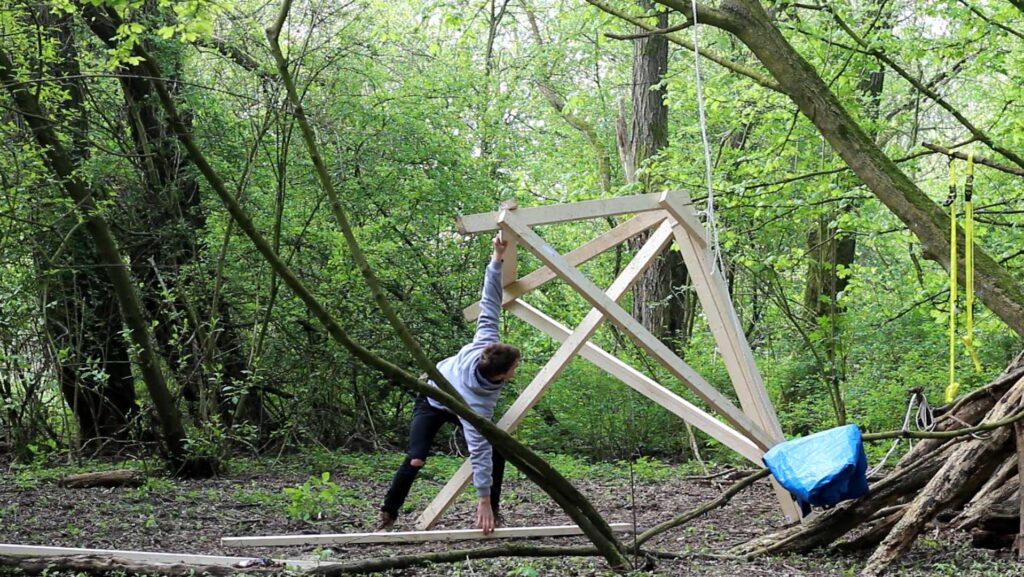 Sustainability (Cradle to Cradle)
I developed this approach to design and construction during my time at university and have expanded on this by creating the design and build studio, Ex Architectures. Since the company was formed, I have wanted to strengthen its green credentials using materials in an ecological and sustainable manner, reducing carbon output, and waste, whilst sourcing materials from ethical producers. A position I believe is best encompassed by the cradle to cradle system. This approach to design and manufacturing differs from the common cradle to grave system, in which materials are made into products (cradle) with little consideration for their environmental impact, ultimately destined to be discarded as waste in landfill or burnt in incinerators (grave). The cradle to cradle system requires careful consideration for the materials being used, and in particular their environmental impact throughout their extraction, production, during use and through their afterlife. The ultimate goal of the cradle to cradle system is to produce products that can easily feed back into the system for the production of new products. A system also known as a circular economy, eliminating waste with the continual use of resources.
However, I have found it difficult to source or find information about many of the construction materials I use, making adopting the cradle to cradle system extremely challenging. This has inspired my journey to Spain with the quest of enlarging my knowledge. I want to see if I can find out more about the wood I use and what goes into making it. In addition, I want to build relationships with sustainable and ecological suppliers, while promoting environmentally conscious design and construction.
Wood
Wood fits particularly well within the cradle to cradle design strategy due to its ability to feed directly back into the natural environment from which it came. Capturing incoming energy, which it stores through its working life, with potential to return this energy to new wood as biological nutrients.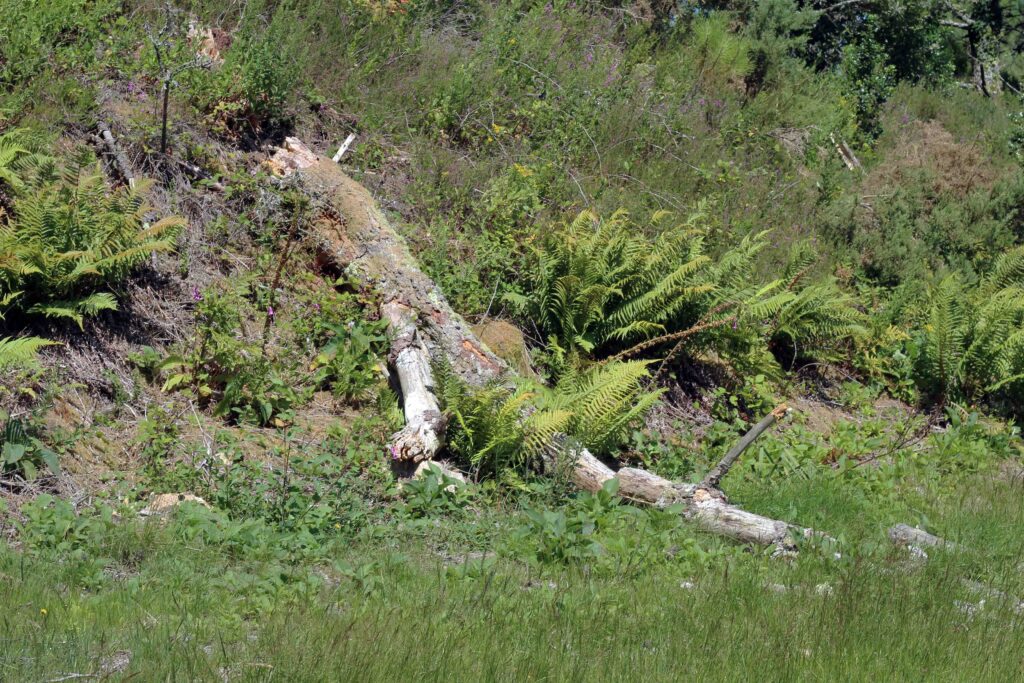 However, beyond the environmental and sustainability benefits there are a range of other aspects supporting the use of wood in design and construction. The first to recognise is its availability, in terms of materials as well as the tools required for woodworking. Unlike many other construction materials and processes, working with wood can be done with relatively primitive and inexpensive tools. It is possible for a tree to be grown locally and used for a huge range of purposes with a variety of finishes. Of course, capability, functionality and quality can be improved and developed upon with time and investment, but it is a relatively accessible material in this sense.
In addition, I have personally found it to be a particularly suitable material for my own work. Whilst developing performance art inspired architecture, I needed readily available materials that could be used repeatedly to create strong reliable structures. Using 50 x 100 (2×4) softwood made it possible for me to carry out design experiments in Delft, Southern Holland and final construction in North London, with almost identical materials available in both countries. In addition, I could repetitively screw the lengths of timber together, creating a variety of forms without damaging its structural integrity. I could hold, throw, swing, twist, work and carry the timber without the need for great strength or specialist protective equipment.
Galicia
Knowing I had this material I was now looking for a source, so I began searching for a region with a forestry sector to explore. The initial investigation took me to northern Europe, considering countries famous for their highly developed timber industry, such as Norway and Sweden. However, I quickly turned south to the Iberian Peninsula, where I became focused on the autonomous region of Galicia. The timber industry in Galicia is the largest in Spain, with almost 60% of the country's falling volume (Xunta de Galicia, 2020). This is in part due to the region's hospitable climate for silviculture, due to its high rainfall and soil conditions. In fact, the climate in Galicia differs greatly for other parts of Spain and general preconceptions of the country as a whole. Although A Coruna is on average 5° warmer than London in January, during the summer months their average temperatures are within 1° of one another (climate – data.org, 2019).
The industry in Galicia also has unique characteristics which make it particularly relevant for investigation. Private forests comprise approximately 97% of Galician forestland, with about two thirds of those in holdings of less than 2 hectares (Ambrosio, 2003). Therefore, this combination of small holdings and hospitable growing conditions make Galicia a suitable and intriguing area to study with possibilities to connect directly with communities, companies and growers.
Erasmus for Young Entrepreneurs
In order to facilitate this journey to Galicia I have been fortunate to be involved in the EYE program (Erasmus for Young Entrepreneurs). This program pairs entrepreneurs in the early stages of their career with more experienced entrepreneurs based in another European country. Together, this pairing can collaborate, learn and exchange ideas. In this instance I will be based in the Architectural design studio Flu-or, in A Coruña, Spain. Whilst in the studio I will enjoy the opportunity to learn about Galician architectural work life. Meanwhile investigating the local timber industry, sharing my existing knowledge and new findings with my host.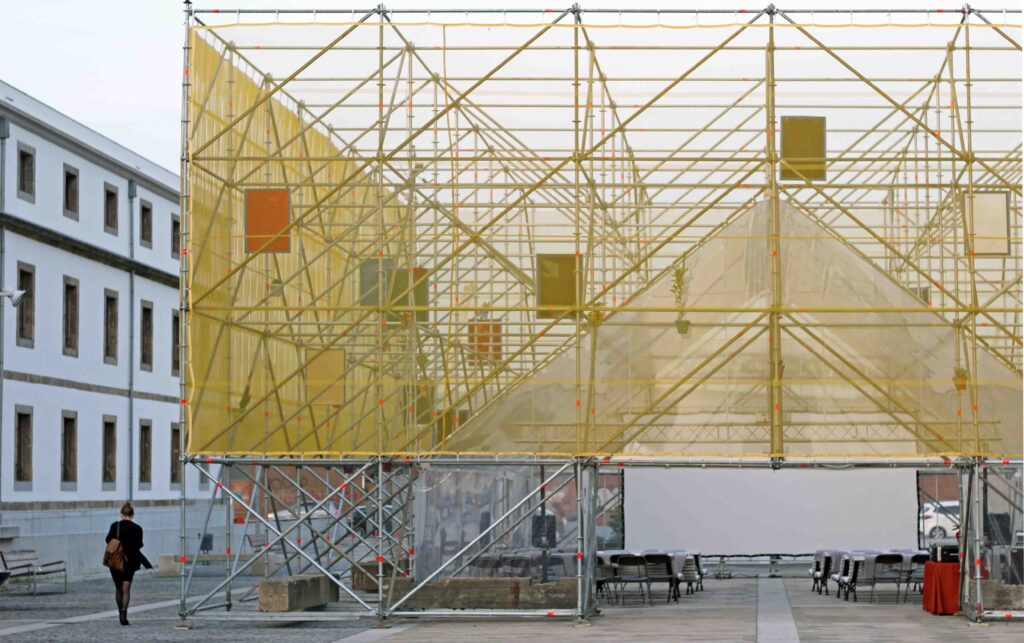 Flu-or is a vibrant, creative, and well-established architecture studio based in the city of A Coruña, focusing on projects throughout Galicia. Since developing their co-work office space in 2013 they have developed a variety of projects ranging from furniture, to spaces for outdoor cinema, to library reading rooms to one off houses. Their work is sympathetic to the public and clients they interact with, as well as often engaging with performative and ephemeral forms of architecture. In addition, they often work on traditional Galician structures such as Hórreos, and are regularly actively involved in the construction process. Their knowledge of the Galician industry, variety of projects and involvement in design and build practices make them the perfect partner for this exchange. Throughout the six months of the program I will be based in their co-working spaces assisting and collaborating on live projects, whilst researching the Galician timber industry.