Just a quick post about how Gothic wood effects Galicia's cities and an introduction to an architecture project featuring native Galician species. Learned from this years edition of Meeting Point Lignum. An event organised by CMD (El Cluster da Madeira e o Deseño de Galicia), showcasing four lectures by architects that work with timber, Ansede Quintáns Arquitectos, Liqe Arquitectura, Bonsai Arquitectos, and Domohomo Design. I'm highlighting info from Christina Ansede's lecture in this article, although I'll be bringing more information about the other architects involved in future posts.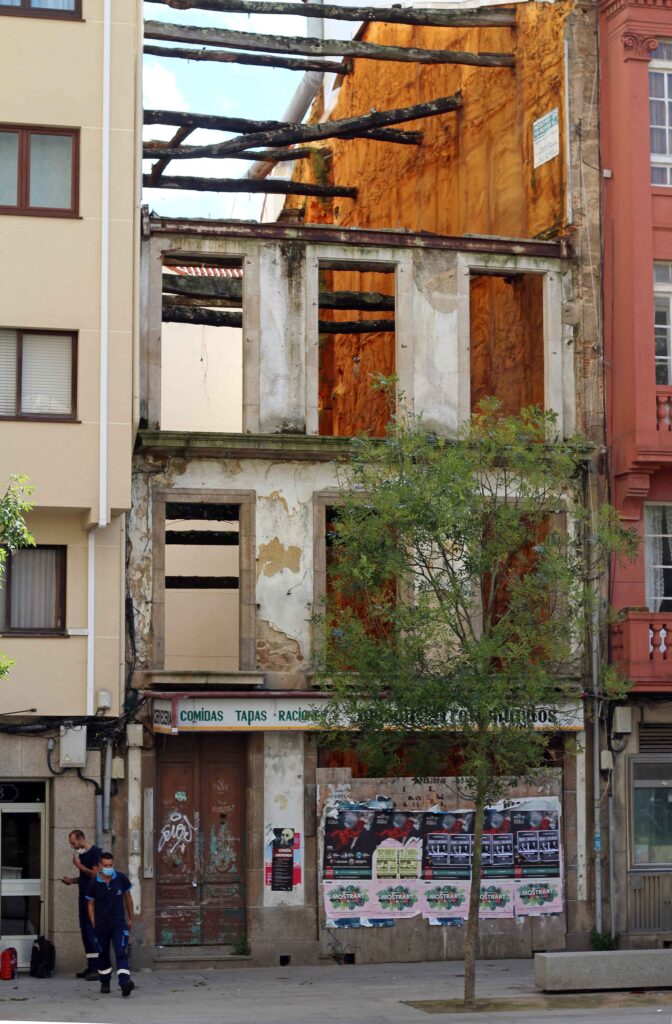 Christina Ansede, discusses three of the studio's projects throughout their lecture. The projects are based in the old towns of Vigo and Santiago de Compostela. Ansede speaks about the relationship between the lengths of the logs available when this city was established, and the dimensions of the building plots. While stone was used for walls, wood was relied upon for horizontal structure, such as roofs and floors. Therefore, the plots of land were divided based upon the sizes of logs that were available at the time, which meant building plots between 3 to 6 metres in width. Ansede elaborates that this fact still effects our perception of the city today. As the parcels of land remain the same size, new building often fitting to the dimensions of logs available in medieval times.
I would like to add that the connection between logs and urban plot size is still visible today. In A Coruña for example timber beams can be seen as the remaining structural elements on vacant plots. (See Fig. 1 & 2)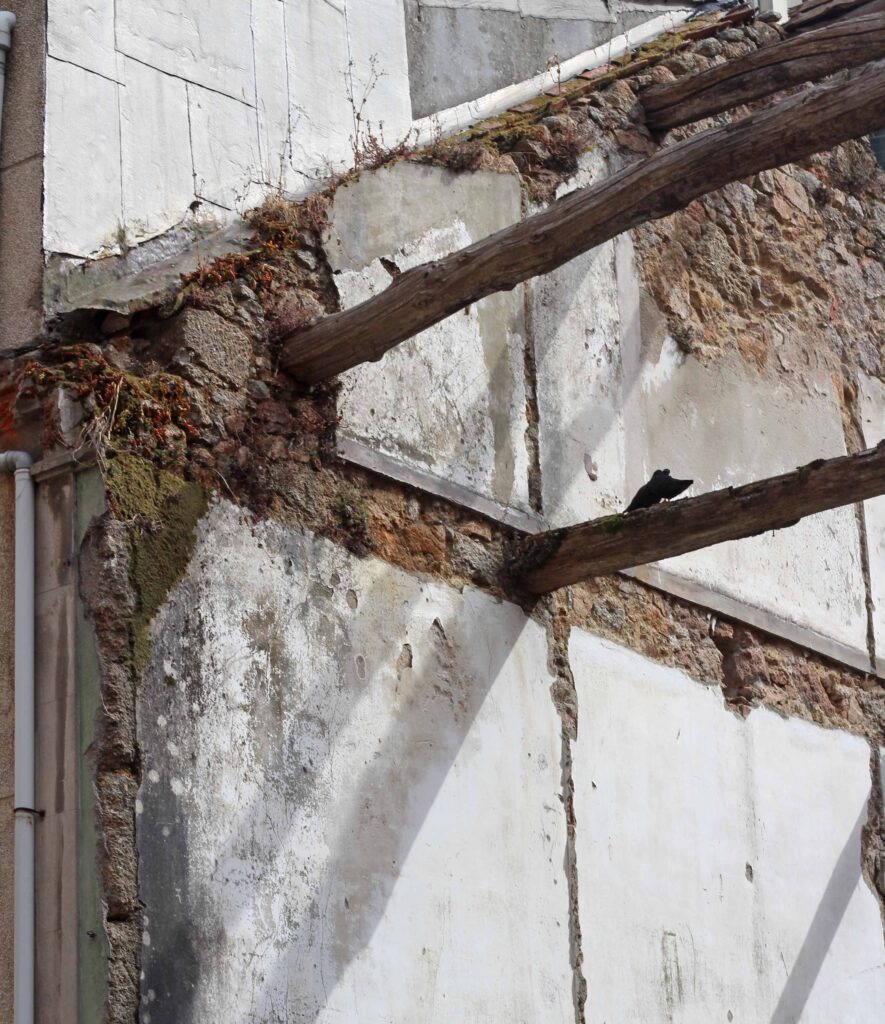 Ansede goes on to discuss one of their projects involving a ruin, which is partially demolished to make way for a redesign with landscaping and extension to the rear. In this project they use mostly chestnut for internal structures and finishes (See fig. 3) although they also use birch in some areas. This selection of wood species, Chestnut, Birch, as well as Iroko, Cedar and Eucalyptus, appear to be the most common species used across all projects featured in the four lectures.
I will be going in to more depth about the different species found in Galicia in future articles but thought this could be an intro to wood uses and species in Galicia.
Follow the links below for more information on the architects, organisations and events mentioned.
CMD (El Cluster da Madeira e o Deseño de Galicia)